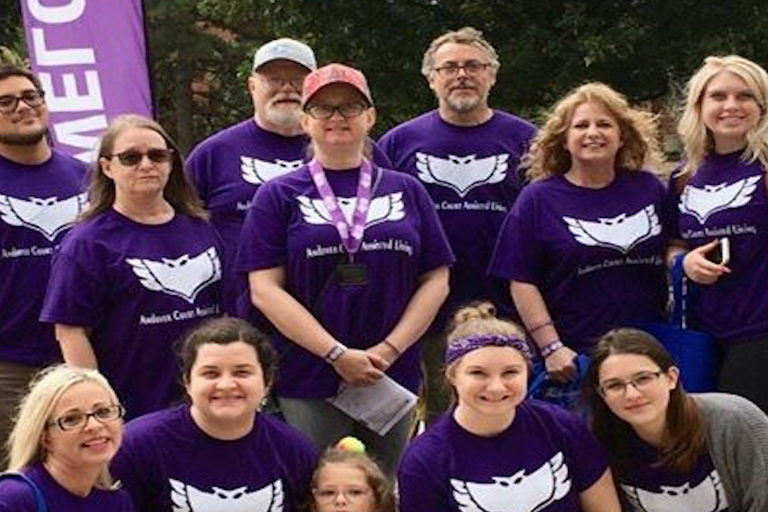 We're excited to once again join in the fight against Alzheimer's as a Walk to End Alzheimer's National Team. We're working alongside our affiliate company, Life Care Centers of America, with the hope of building upon last year's success. In 2018, Century Park raised a total of $10,960 for Alzheimer's research, contributing to Life Care Centers of America's grand total of $140,885.
Our hope is for a cure that can save the memories and dreams of millions of Americans who live with the disease. Like the Alzheimer's Association, we also dream of a world without Alzheimer's. We recognize that Alzheimer's disease affects our residents, associates and their families.
We are proud to partner with our affiliate company Life Care Centers of America, to provide continuum-of-care campuses with multiple levels of care for our residents. Many of our campuses offer Alzheimer's care units and skilled nursing care, all in one location. It is our hope that residents will not have to worry about what happens when their care needs change and can easily move between different levels of care without having to search for a new care facility or leave their familiar community and friends behind.
Be sure to follow our communities on social media to keep up with our participation in our local Walk to End Alzheimer's events and visit the Alzheimer's Associations website to donate and learn more about Century Park's Walk to End Alzheimer's team.
Pictured: Andover Court Assisted Living