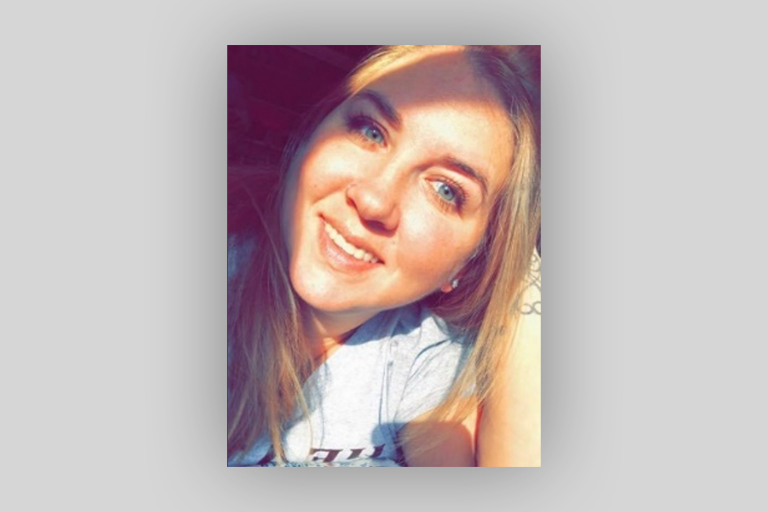 Century Park Associates proudly announces Jessica Eisert, Resident Care Aide at Mayfair Village Retirement, the Going the Extra Mile (GEM) company-wide winner for 2021. She received the award at the company's Town Hall Meeting on April 5, 2022.
Jessi has been an associate of CPA for more than 15 years. She is a full-time mom of four! She has two daughters and two sons. When she is not at Mayfair Village you can find Jessi with her family. On her days off she makes it a priority to attend her kids' athletic events and activities where one son is a wrestler and football player, and one daughter is a basketball player. She always makes sure that her kids and all their friends have everything they need, including lots of snacks! She also loves to spend time with her nieces and nephews.
Jessi goes above and beyond every day! When not directly caring for the needs of Mayfair Community residents she is assisting in dietary or assisting in housekeeping. She goes the extra mile by staying over when there is call-offs or staff members are running late. The residents love and adore her, and she treats them like her own family. Just a few examples are buying resident their favorite snacks and special laundry detergent. In addition to all her regular duties, she trains new resident aides, assists with the resident aide's monthly schedule, keeps track of medical supplies, and follow-ups on delivery of medical supplies. Jessi is humble about her accomplishments and never asks or expects recognition.
Some of Jessi's favorite things are haunted houses, paintball wars, cheese puffs, Pepsi, and Pilot V10 pens. Thank you, Jessica, for all your contributions to Mayfair Village! You are such an asset to the Mayfair Family and Century Park Associates.
Century Park Associates is a management company serving over forty senior living communities operating in nineteen states specializing in hospitality centered care for both independent and assisted living. We serve just over 3,500 residents and 2,300 associates. Our mission is to create a fulfilling environment where residents and associates thrive through community and belonging and a climate where people feel valued. Mayfair Village Retirement is located in Columbus, Ohio.
Congratulations!