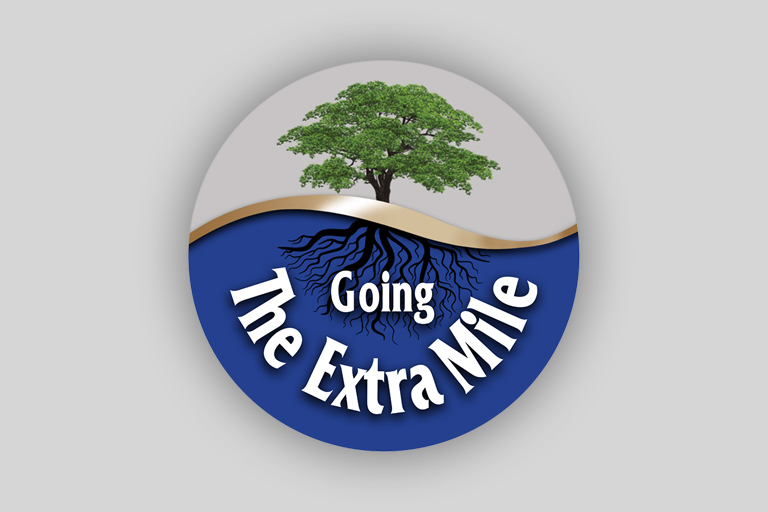 Iola McDuffie, Concierge, Mayfair Village Retirement in Columbus, Ohio
Iola goes the extra mile consistently in her work. She is an amazing asset to Mayfair Village, and it is clear in everything she does that her heart is for our residents!
Melissa Marson, CNA, The Bridge at Inverrary in Lauderhill, Florida
Melissa runs the shift when she is on duty to ensure everything is complete. She is so resident-centered and supports the team. Recently, we started a new laundry system to ensure all residents were getting the laundry completed, spread out over three shifts. Melissa stepped up and ensured it was running smoothly and reports any issues. She is a valued member of our care staff.
Francesca Alfaro, Resident Care Assistant, The Bridge at Paradise Valley in Las Vegas
Francesca goes above and beyond in her duties here at Paradise Valley. She picks up extra shifts when necessary and is loved by all! Congratulations, Franny! Keep up the good work!
Matthew Lilley, Maintenance, The Inn at Garden Plaza in Colorado Springs, Colorado
Matthew has gone over and above on making sure all the residents' needs are met. He goes out of his way to make sure the residents and staff have more than they need. He is a true team player who always keeps a smile on his face. One of our residents says "Thank you for 'cooling me down' in 211. You are the coolest worker around."
Carolyn Parker, Dining Chef, Andover Court in Andover, Kansas
Carolyn covered many shifts when there was a need. Thank you!
Curt Martinson, Lifestyles Associate, Highland Cove Retirement Community in Salt Lake City
Curt has been with Highland Cove for a short time, but the residents LOVE him. He provides transportation for the residents. He not only gets them to their appointments on time, but he interacts with them and makes them feel valued, important and welcomed. He has a passion for Model A Ford cars and organized our own Highland Cove Car Show, which was a HUGE success. He is a wonderful father and stepfather and does an amazing job raising 8 children as a single dad.
Shantal Mendoza, LPN, Garden Plaza at Post Falls, Idaho
Kudos to Shantal! This young lady is so kind, helpful and such a good communicator. She is the type of caregiver that every community needs.
Albert Orr, Sous Chef, The Bridge at Lawrenceville, Georgia
Al recently showed great kindness to a resident and her family. She shares "He served all my guests with a smile and even entertained them." Three other residents nominated Al for his "natural dance moves" during music entertainment. He makes the residents happy and keeps them smiling. He steps up to help residents in need, and we all appreciate Al so much!
Robert Walker, Concierge, The Bridge at Orlando, Florida
It is the southern accent that usually greets you first followed up by his southern charm. Robert, "Bobby" as we call him, is a true GEM. He not only greets you with his smile and pleasant hello, but he is never one to miss an opportunity to help. From the front desk to the dining room, Bobby is a true team player.
Itzel Limon Rodriguez, Maintenance Associate, Cherry Creek Retirement Village in Aurora, Colorado
Itzel covered multiple shifts for us as we were looking for a full-time concierge. She stayed late on several occasions when agency failed to show or was running late for overnight security to ensure our residents' safety. She assists with potential Spanish-speaking associates also, making sure all their questions are answered.
Francesca Hernandez, Head Housekeeper, The Bridge at Greeley, Colorado
Frenchie continues to work above and beyond her duties. She always has a smile, and her work is appreciated. Our rooms are always clean, and she is up many hours making sure we are healthy and happy. She is an outstanding person. She always helps when short-staffed. She even did one resident's laundry when he didn't have clean pants. She washed, dried, folded and put them away for him.
Matt Blackstock, Dining Services, Lake Pointe Landing in Hendersonville, North Carolina
Matt started working in the Lake Pointe Landing kitchen in September 2005. Matt works, running back and forth between the Bridge and Harbor kitchens several times a shift, filling in wherever and whenever Chef Dan needs him. He is currently our head dishwasher. He is loved by his coworkers and is their number-one cheerleader! Neither rain, nor sleet nor snow keeps Matt from his assigned post! We always count on him to be here. Matt is a talented musician, playing multiple instruments, including the bass and drums. He is a member of his church band and is Vine and Tik Tok famous!
Lisa Johnson, Lifestyles Director, The Bridge at Ooltewah, Tennessee
Lisa has been Lifestyles Director since 2018, serving as Assistant Lifestyles Director prior to that. She is one that is most deserving of this award. She makes sure we have the best activities on holidays and special occasions, and she is on point with funerals, obituaries, the Bibles when sent to families and so much more. She is a planner. She is a recruiter. She is a hard worker. And she genuinely cares for everyone at The Bridge.