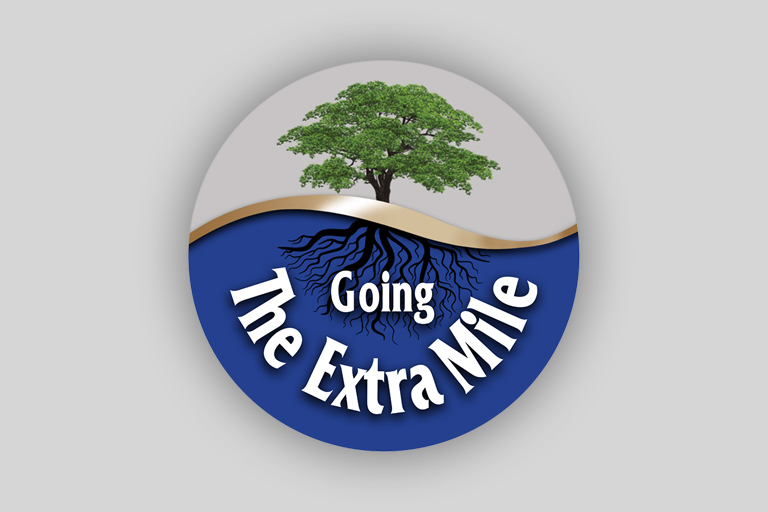 Ebony Johnson, Cook, Andover Court
Ebony Johnson has consistently provided above and beyond service to our residents and staff. Most recently, we unexpectedly lost several kitchen steam members, including two directors and Ebony stepped up, worked multiple double shifts, cooking, serving, taking orders, and ordering inventory. She has never complained, she just does her work and does it well. She is a beloved member of our family at Andover Court.
Silvia Wilson, Cook, Heatherwood
Our GEM Winner for August is Silvia Wilson. She has been working at Heatherwood since October 2008. Throughout her 14 years of service, she has continued to display her handiwork and positive attitude. Whenever there is a special event, she goes above and beyond making sure everything runs smoothly from set up to clean up. Thank you, Silvia, for your many years of service.
Ellen Poulin, Dining Services Director, Remington Heights
Ellen has worked tirelessly to ensure that the residents have the best possible service during staffing shortages. She works to not only ensure the best experience for the resident but also to provide a great work environment for the associates. During our August open house, she was praised by visitors and residents alike for the "foods around the world," event. Spanning from Ireland to China, she provided all with her culinary gifts.
Lisa Mender, Housekeeping, Pointe Frontier
Lisa transferred to Housekeeping last year after working in the Dining Services Department for several years. When she saw that Dining was short servers she stepped up and not only worked her job as housekeeper but also volunteered to work in the Assisted Living Dining room helping the CNAs serve breakfast during the weekdays and dinner a couple nights a week. While working these shifts, she also cleaned the Assisted Living dining room to make it ready for the next resident meal. This freed up servers to work in the main Independent Dining Room. Her unselfishness to help where needed was especially appreciated by the Dining and Nursing Staff as well as the residents who were able to receive excellent service which make their dining experience more enjoyable. Thank you, Lisa, we are blessed to have you!
Jessica Rush, Server, The Bridge at Longmont
In an era when it is difficult, if not impossible, to keep great, good, or even competent associates, Jessica seems to be here for the long term. She not only brings a smile and a cheerful attitude, to the dining room but she is able to project a caring and helpful demeanor. She doesn't just get her job done well, she goes above and beyond. We thank you Jessica for being an integral part of our dynamic and winning team. You are the rock for many other associates and the model for what "team Longmont" does and will continue to do as we serve our residents with respect, dignity, compassion, and love.
Audrianna Ulibarri, Q-Map Med Tech, The Bridge at Alamosa
Audrianna really helped the whole month of August. An associate was off on the night shift, and Audrianna picked up most of the shifts. She also continued to work some of day shifts. She did not only help with shifts, but she also gave up her requested vacation time to help me out. It is why I nominated her.
Diny Walter, Housekeeping, Quail Ridge
I am so amazed with the work ethic and heart of Diny. Diny is the perfect example of working with heart. She puts her heart into everything she does at Quail Ridge and has been a housekeeper at our community for 16 years. Talk about dedication. You can find her at any time singing a happy song - I tease her because you can even find her singing Christmas music - when it isn't Christmas time (lol). But she always has a positive attitude and a smile on her face. She is proactive when help is needed no matter the job and extremely supportive to residents and staff. I was particularly moved recently by her interaction with one of our residents on hospice. It would have been very easy for Diny to run the laundry into this residents' room and be on to her next task but that just isn't Diny. She came into her room singing a cheerful song that she seemed to have just made up for that resident and they proceeded to sit by her beside, asked her if she ate lunch and then got her some water and encouraged her to drink as she visited with her for a few minutes and held her hand. She reminded me why people choose to work in Senior Living-because of their heart—their desire to help people and make a difference in others' lives. We are truly blessed to have Diny on our Team. Thank you for always working with your heart!
Ashleigh Quinones, Medication Delivery Aide/RA, The Bridge at Farmington
Ashleigh has been doing whatever it takes to support the resident care team. Her written and verbal communication with her supervisor and ED has been exceptional. Ashleigh has a positive attitude each day. Her personality brightens the room and brings laughter to the residents and staff. Ashleigh recently shared how much she loved the Bridge and how her second job did not measure up. Ashleigh offered to cover resident care shifts to ensure there was coverage on all shifts, due to shortage in staff. Though this has been a challenging time, Ashleigh always has a smile on her face. We appreciate Ashleigh for all her hard work and efforts.
Humberta Escuitia, Housekeeping, Cascade Park Retirement
This month's GEM Winner is Humberta "Berta" Escuitia. Berta is one of our housekeepers who came to us a little over a year ago. She does an amazing job cleaning and is always busy. She does an amazing job cleaning our rooms and common areas. She always goes out of her way to assist some of us here. You will never pass her in the hallway without her saying Good Morning or Good Afternoon. She is always willing to work extra hours if needed and never complains. Her smile will brighten your day. Congratulations to you Berta for being this month's GEM Winner.
Rashida Stuckey, Caregiver, The Bridge of Charleston
Congratulations to our August GEM winner, Rashida Stuckey! Rashida is such a conscientious, thorough caregiver who goes out of her way to help our residents try their best to accomplish tasks on their own. She understands their limitations, knows exactly how to speak to them and this results in residents continuing to live as independently as they possibly can. Rashida is smart, a great team player and is always willing to help pick up shifts when she's available. Rashida's detailed and consistent communication efforts are by far one of her best traits and we appreciate her thoughtfulness so very much. Thank you, Rashida, for being a consistently great team member and for always striving to do the right thing the first time.
Jill Gibson, Resident Assistant/Concierge, Garden Plaza at Cleveland
On multiple occasions, Jill Gibson has brought in her dog to visit with residents when she is off. A resident on hospice loves animals and Jill spent time with her visiting and allowing the resident to hold her tiny dog. Jill is a back up for Jim and Kayla with the concierge program. She is willing to fill in as MOD on Saturdays. She is kind and considerate of other staff and residents. She is willing to pitch in and assist where she is needed. She helped an Independent Living resident move to Assisted Living after his needs changed. She is deserving of the GEM award.
Bill Wood, Driver, Garden Plaza of Greenbriar Cove
For our residents at Garden Plaza of Greenbriar Cove, having a wide variety of enriching activities that meet their physical, mental, and spiritual needs is what makes their home so special and living a fulfilling life in their golden years. We are so blessed to have team members who share their talents and passions with us to serve and minister to our residents. For the past few years, Bill Wood has served our residents on Friday nights, ministering to them to encourage their faith and bring them joy. A dedicated associate, Bill has been so faithful as our driver with transporting residents, assisting when and where needed in the community, and spending his time off ministering to our community. He is loved by our residents, and our team is so grateful to have someone who is so dependable, loving, and kind. Bill, we are so thankful for you and appreciate how you go the extra mile for our residents.
Colleen Hill, Housekeeping, Lake Pointe Landing
Martha (Colleen) Hill has been employed at the Bridge at Lake Pointe Landing for 6 ½ years in the Housekeeping Department. Colleen is very compassionate and caring to the residents and knows each one of their personal preferences. She is a team player and always willing to help where ever she is needed. For the last 1 ½ years she has come in early and helped the care team deliver breakfast and make beds and pick up trash before starting her housekeeping scheduled duties. She volunteers without being asked. She helps the Director of Housekeeping when the supervisor is off. Congratulations Colleen for being the Lake Pointe Landing August GEM!