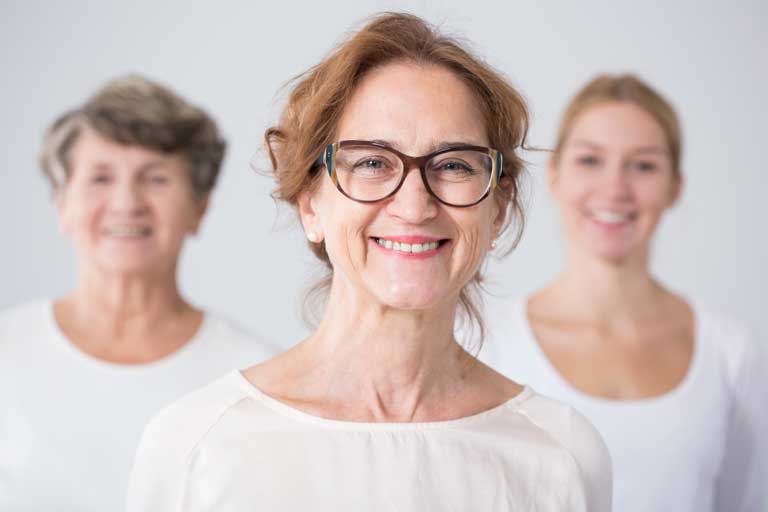 Breast cancer affects the lives of many individuals, whether it is through personal experience, a family member or a friend. It can be easy to want to give up when faced with something as daunting as cancer, but there is hope.
Whether you, or a loved one, is suffering from this disease, there is so much that can be done to fight back. October is Breast Cancer Awareness Month, which makes it the perfect time to start learning what you can do for this cause.
You can find answers.
Whether you have already been diagnosed or have a suspicion that something may be wrong, there are many ways to find answers and guidance. According to Breastcancer.org, breast cancer-related deaths have been steadily declining since 1989 due in large part to early detection and increased awareness as well as medical advancements.
Scheduling an appointment with your gynecologist or primary care physician is one of the best ways to receive help and begin the early detection process. Mammograms are considered one of the best tools for early detection. Self-examinations are another way to find something out of the ordinary that may warrant seeing your doctor.
Once you have been diagnosed, your physician can help you determine a treatment plan that fits your specific case.
You can find support.
If you have been diagnosed with cancer, there are many outlets available to provide support during your journey. These range from community-based support groups to surrounding yourself with friends and family.
Depression is a common side effect of cancer that can be felt not only by the individual with cancer, but also by family and friends. It is important to be aware of the impact of depression and how you can cope with it during your illness. Support groups are one way to find individuals who can identify with your journey. These groups can meet in person or through an online network, such as the American Cancer Society's Cancer Survivors Network.
The American Cancer Society suggests that you stay active during your treatment. Doing so will ensure that your overall functionality and health is maintained while combatting the fatigue that is commonly associated with cancer. The stage and type of cancer you have impact how active you can be, so make sure you check with your doctor to see what activities are safe to participate in.
Caring for yourself during this time, and involving family and friends in the activities you pursue, can go a long way in creating a support system to uplift you.
You can help raise awareness.
One of the biggest things you can do in this fight against cancer is help raise awareness.
Many organizations, such as the National Breast Cancer Foundation, provide opportunities to get involved. The NBCF lists making donations to research groups, sharing information on social media and hosting a personal fundraiser as ways to get involved. Business owners can also become corporate partners with the NBCF to help further awareness.
Participating in walks, purchasing products from sources such as Susan G. Komen, hosting a personal fundraising event and creating ways to fundraise are all great opportunities for involvement. We each have a unique way in which we can help bring awareness to this issue.
Together we can contribute to the fight to end breast cancer.