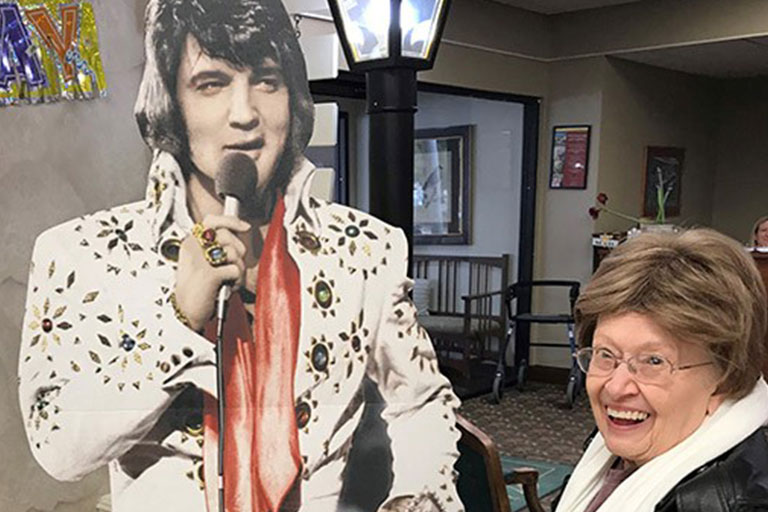 Dance moves were busted out, air guitars were played, stories were shared, and leather jackets were worn as Quail Ridge Assisted Living in Pocatello, Idaho, relived the sounds of the King of Rock and Roll. The community went all out celebrating Elvis Presley's birthday by making it a week-long celebration.
Everyone sang along, and for lunch, residents enjoyed having one of Elvis's favorites – a fully loaded cheeseburger with fries and a milkshake.
The nostalgic tunes stirred up memories of the good ole days, Elvis-related, or not. One resident, Bob Newman, shared a memory of being friends with Amelia Earhart's husband while serving in the Navy. Darlene Schiers told how she obtained her pilot's license when she was in her 40s and joined the exclusive Ninety-Nines: International Organization of Women Pilots. She flew around Idaho and took her friends to places like Jackpot and Sun Valley. She loved flying.
"This week brought back memories for the residents, and we enjoyed listening to their stories," said Brooke Toner, marketing director. "We had a lot of fun throwing it back to old times."