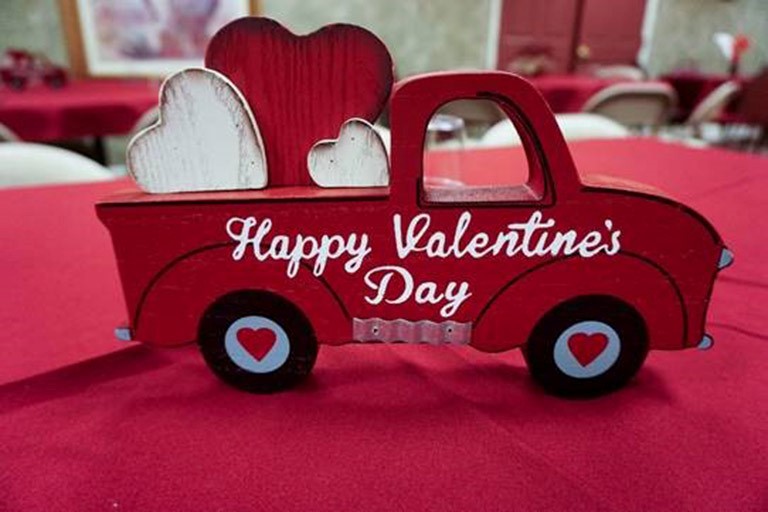 Valentine's Day 2020 has come and gone. You already sent flowers, bought chocolates or maybe even popped the question to your significant other. At Century Park, they took Valentine's Day to the next level by dancing, celebrating friendship and giving back to the communities.
Here are some buildings who went all out for the day of love:
Garden Plaza at Post Falls Assisted and Independent Living Community, in Idaho, danced the hours away at their "Love is in the Air" dance event with a local dance company. Residents enjoyed refreshments and dancing.
Mayfair Village Retirement Center in Columbus, Ohio, celebrated the King of Rock and Roll by having an Elvis/Valentine's Day-themed party. Sounds of Elvis Presley played while residents enjoyed food and fun.
Cherry Creek Retirement Village in Aurora, Colorado, showed their love by giving back to the community. Residents made Valentine's Day cards for children in the hospital and collected gifts and donations for them. A speech therapist came and decorated cookies with the residents. A local youth choir came and performed for the residents, and the residents were able to socialize with the children.
The Bridge at Lawrenceville, Georgia, loved their Roaring '20s Valentine's Day dinner and dance party. The colors black and gold were worn as residents geared up for the eventful night. A DJ came and provided music while residents danced the night away. Surf and turf was served along with a delicious red velvet cake. Residents also entered to win door prizes.
The Bridge at Cherry Hill in Johnston, Rhode Island, were busy spreading the love at their building. Two residents were crowned Valentine's Day king and queen. Family members of the residents were invited for lunch after the crowning the Valentine's Day king and queen, and entertainment was provided. Maryann Grace, executive director, and Jen Burns, sales director, delivered balloon bouquets to residents. Each bouquet had a note attached with a message from the resident's family or friends.
The Bridge at Farmington, New Mexico, danced at their Valentine's Dance party. The Zia Chicks performed beautiful music while lunch was served. Two residents were crowned as the king and queen sweethearts for their building.
Garden Plaza of Greenbriar Cove in Ooltewah, Tennessee, cut a rug at their Jailhouse Rock party. Residents put on their dancing shoes for a night of fun and good food.
Highland Cove Retirement in Salt Lake City, Utah, celebrated the day by getting the assisted living residents moving. The residents "traveled" to Spain and came back searching for sweethearts. Staff hid small valentine toys all over the dining room for residents to find. They sang love songs and enjoyed heart-shaped cookies with orange and cranberry delight drinks. Highland Cove also had a Valentine's Day trivia and social hour for their independent living residents.
Remington Heights in Omaha, Nebraska, had a fabulous Valentine's Day. The community recognized couples who have been married for over 60 years, and one couple was crowned as the first king and queen of Remington Heights.
The Inn at Garden Plaza in Colorado Springs, Colorado, turned their rec room into a dance floor. Residents enjoyed their friendship dance party. Chocolate strawberries were served, live entertainment set the mood, and dance moves were busted.
The Bridge at Charleston, South Carolina, turned the most important meal of the day into a Valentine's Day celebration. The Bridge held a lovely Valentine's Day breakfast for their residents and staff.
Harbor Place at Cottesmore in Gig Harbor, Washington, partied by celebrating friendship. The community held a best friends dessert event along with live entertainment.
The Bridge at Greeley, Colorado, kicked off Valentine's Day in fun ways. They started off with cookie decorating. The Bridge hosted a Valentine's Day social sponsored by United Healthcare. Two couples of The Bridge shared their love stories with the residents, and Eileen Smith, lifestyle services director, shared her own love story from her marriage of 26 years.
The Bridge at Ocala, Florida, had live entertainment for their Elvis-themed Valentine's Day party. Delicious refreshments were served.