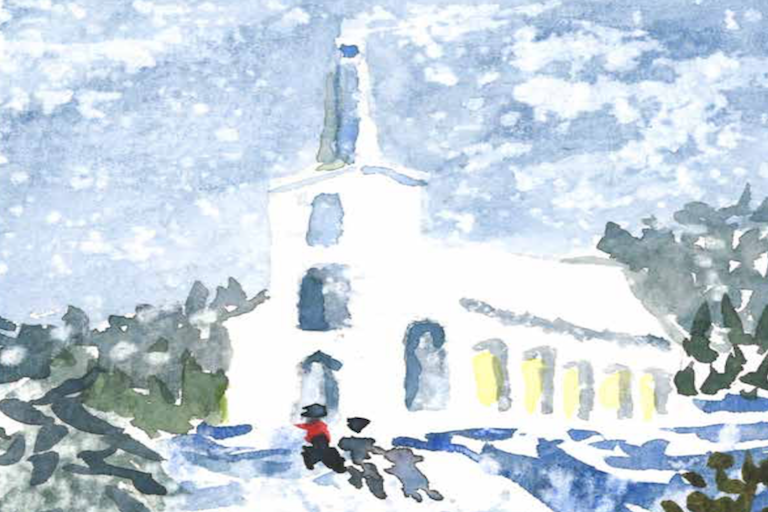 Dolores Sunley, a resident at The Bridge at Hickory Woods, an assisted living facility in Antioch, recently had her artwork featured on a Christmas card.
Each year, Century Park Associates invites residents in its independent living, retirement and assisted living communities to submit Christmas card designs. A total of four designs are printed and distributed throughout Century Park.
Sunley's painting of a church on a snowy day is one of this year's winners.
Dolores Sunley (95) came to The Bridge at Hickory Woods in Antioch, Tennessee, in June 2018. Originally from California, Sunley loves sharing her life experiences with others in the community. Sunley has traveled a lot and enjoys doing artwork. Associates say she has painted beautiful paintings in her room at The Bridge. She enjoys being involved in different activities to keep her mind sharp. They are proud she was selected as one of the winners for Century Park Associates' Christmas card contest.