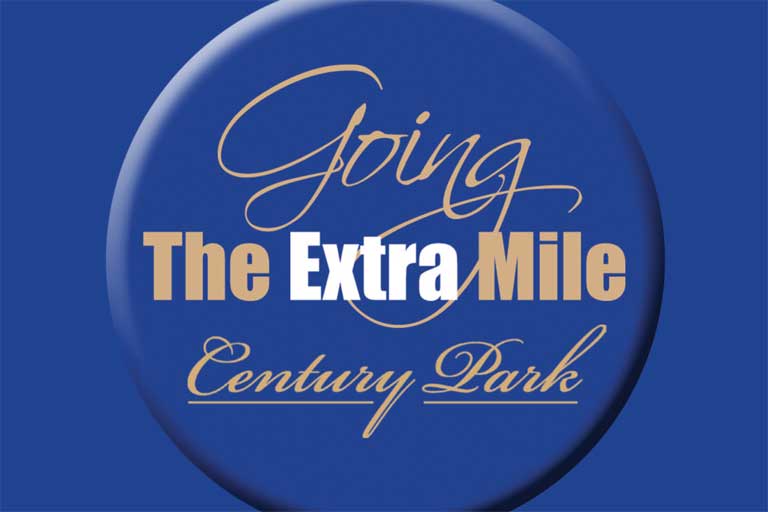 Century Park Associates' Going the Extra Mile program honors associates who go beyond their job descriptions in caring for residents, their families and fellow associates. Here are six of our inspiring stories from our winners:
Michelle Hassler, director of housekeeping at Pointe Frontier in Cheyenne, Wyoming
Every week, Michelle will lay out clothing for one of the residents who might not change his outfit otherwise. Even though this takes up a few extra minutes in her daily routine, Michelle keeps doing it to make sure the resident is taken care of and feels good about himself. Her willingness to respect his dignity is truly impressive and such a labor of kindness.
Doc Radocchio, cook at Harbor Place at Port St. Lucie, Florida
One evening, after dinner, the dining room started flooding. Doc stepped in right away, even though he was already off the clock. He started moving tables and chairs into a multipurpose space to prep for breakfast. He came in early the next day to make sure everything was ready for the residents and help the associates with all the meals that day.
Melitte Harrison, transportation coordinator at Garden Plaza of Greenbriar Cove in Ooltewah, Tennessee
Melitte noticed a resident's prescriptions needed to be refilled. She called the pharmacy and ordered all the prescriptions needed. The refills were ready to go so all the resident had to do was go through the drive through and pay.
Zahra Ali, resident care nurse at Mayfair Village in Columbus, Ohio
Any time there is a new resident or one returning home after hospitalization, Zahra always helps them transition comfortably and safely. She is a great nurse with a positive spirit. She is dedicated to ensuring the residents are taken care of.
Vangie Spencer, housekeeper at Highland Cove in Salt Lake City, Utah
Vangie has been working at Highland Cove since 2001. She not only makes the community sparkle; you can even smell the cleanliness in the air. She truly loves to clean and will do anything to make the residents and associates feel special.
Rosa Ortiz, laundry associate at Cherry Creek Retirement Village in Aurora, Colorado
Even though she is not seen much around the community due to the location of her job, Rosa is well known and loved. Though she is battling some health issues of her own, she still comes to work every day with a smile on her face. She works hard to make sure all the residents have what they need to be comfortable.