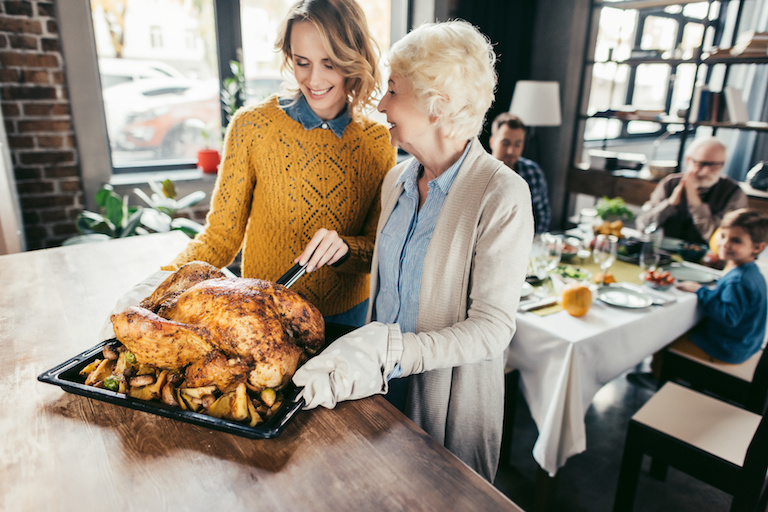 Thanksgiving and Christmas are right around the corner, which means cooking, putting up the Christmas tree and much more. These activities are a great way to spend time with family, but can also pose a threat to seniors who are at risk of falling.
According to the Centers for Disease Control and Prevention, falls are the No. 1 cause of injury among Americans 65 or older. Yet seniors can take several easy steps to reduce their chance of falling and keep their home environment safe.
Here are a few of them:
Remove area rugs.
Tuck extension cords out of the way.
Watch for pets, as they can easily run underfoot.
Ensure sufficient lighting.
Use a walker or cane if balance is an issue.
Make sure seats are high enough to get in and out of easily. Adding a secure cushion can lessen the depth of the seat.
Rise slowly from sitting or lying down to avoid dizziness from a blood rush to the head.
Make sure the bathroom floor is clear of water.
For individuals at high fall risk, obtain a medical alert device, or carry a cell phone in a pocket.
Take medicine as prescribed.
Stay active to maintain muscle strength and a good sense of balance.
Eat nutritious meals and stay hydrated so the body has the energy and limberness it needs.
Spend time with friends and family to stay emotionally healthy.
Taking a look at home safety concerns such as these can help home continue to be a safe and comfortable place for seniors.