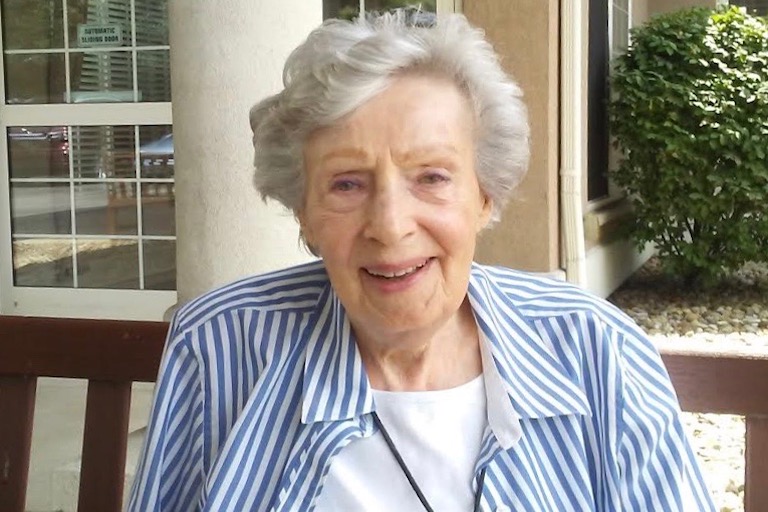 Music has allowed Lynn Evans Mand of The AbbeWood in Elyria, Ohio, to truly capture the moment. It has always been an important part of her life.
Her parents were both musicians, and she was involved in an acapella group from an early age. In 1952, she met The Chordettes in Youngstown, Ohio. The group was looking for a new member and decided to hold auditions. When they heard Mand sing, they invited her to join the group and head to New York City the next day. Little did she know that this decision would change her entire life.
Shortly after their arrival in New York City, The Chordettes were signed to Cadence Records. They went on to become a staple in the Great American Songbook with hits like Mr. Sandman and Lollipop. These songs topped the charts and gave Mand the opportunity to travel the world, singing the music she loved.
"I was the lead singer," said Mand. "I loved doing the acapella work. That was always very gratifying to hear the blending of the voices."
Mand appeared on classic television shows such as American Bandstand and The Dick Clark Show, toured with The Everly Brothers and performed at The White House Correspondent's Dinner for then president Dwight Eisenhower.
The group was inducted into the Vocal Group Hall of Fame in 2001 and the Grammy Hall of Fame in 2002. After the group disbanded in 1961, Mand decided to help others, by pursuing a career in education. She taught music therapy classes to children with special needs in New York until her retirement. She then moved to Elyria, Ohio, where she still lives today.
We are proud of the people we serve every day. Our residents exemplify Capture the Moment through their ability to live life to its fullest and connect with those around them. We celebrate their influence on our lives during National Assisted Living Week, September 9 – 15, 2018.