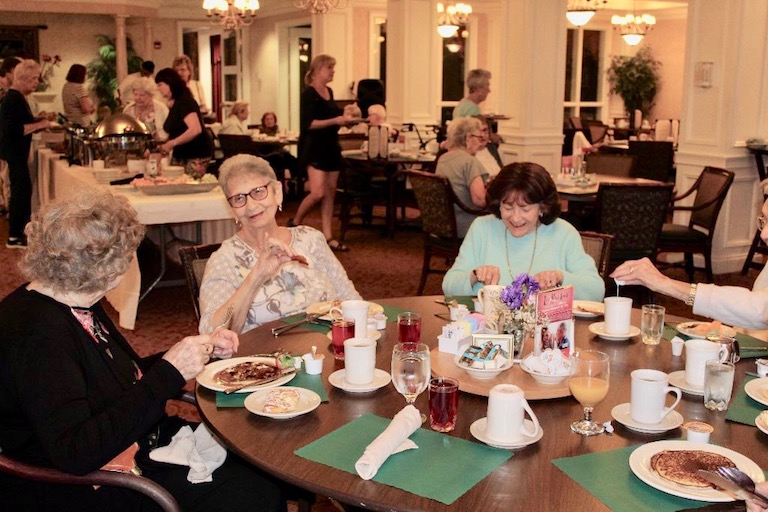 In 2019, Century Park communities all over the country will be celebrating various national food days each month. Residents and associates will take part in preparing and enjoying comfort foods to promote friendship and creativity. Many communities will host events for the public so that individuals in their area can join in on the delicious fun!
This month, our communities celebrated National Pancake Day on Thursday, February 21.
"If an apple a day keep the doctor away than celebrating National Pancake Day Brings joy to everyone, they say!" - Valerie Casias, sales director at The Bridge at Alamosa, Colorado

"Our residents enjoyed homemade blueberry pancakes at dinner on National Pancake Day." - Chris Alley, lifestyles director at Lake Pointe Landing in Hendersonville, North Carolina

"We try to combine theme days with efforts to raise money for our local charities. Our National Pancake Day breakfast benefitted the American Red Cross. Thank you to the American Red Cross for everything you do to help our friends and neighbors across the globe!" - Erika Stewart, executive director at Harbor Place at Port St. Lucie, Florida

"Residents had a blast eating pancakes on National Pancake Day!" - Justeen Jones, The Bridge at Westside Garden Plaza
Take a look at the gallery below to view photos of our residents and associates celebrating National Pancake Day!