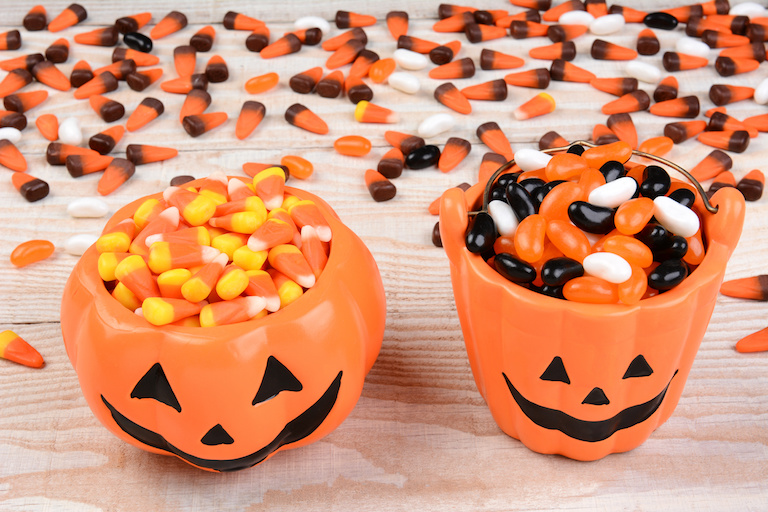 From trunk-or-treats to costume parties, our seniors go all out for Halloween.
Century Park residents and associates across the country are looking forward to celebrating Halloween in our senior living communities with friends and family. Many reflected on trick-or-treating as kids, and shared what their favorite Halloween candy is.
What is your favorite Halloween treat?
"Milky Way"
Pat D., Harbor Place at Port St. Lucie, Florida
"I wasn't allowed to eat candy."
Leah S., The Bridge at Paradise Valley, Nevada
"Hershey Kisses"
Earl P., The Bridge at Ooltewah, Tennessee
"Anything chocolate"
Barbara P., Remington Heights
"Kit Kat"
Sue L., Harbor Place at Port St. Lucie
"Snickers"
Marie N., Remington Heights, Nebraska
"Chocolate pumpkins"
Jean D., The Bridge at Paradise Valley, Nevada
"Good & Plenty"
Alice W., Harbor Place at Port St. Lucie, Florida
"Candy corn"
Rita S., Remington Heights, Nebraska
"All of it!"
Thomas M., The Bridge at Ooltewah, Tennessee
"Mr. Goodbar"
Cathy W., Harbor Place at Port St. Lucie, Florida
"Black licorice"
Joe M., The Bridge at Paradise Valley, Nevada
"Three musketeers"
Gwen P., The Bridge at Ooltewah, Tennessee