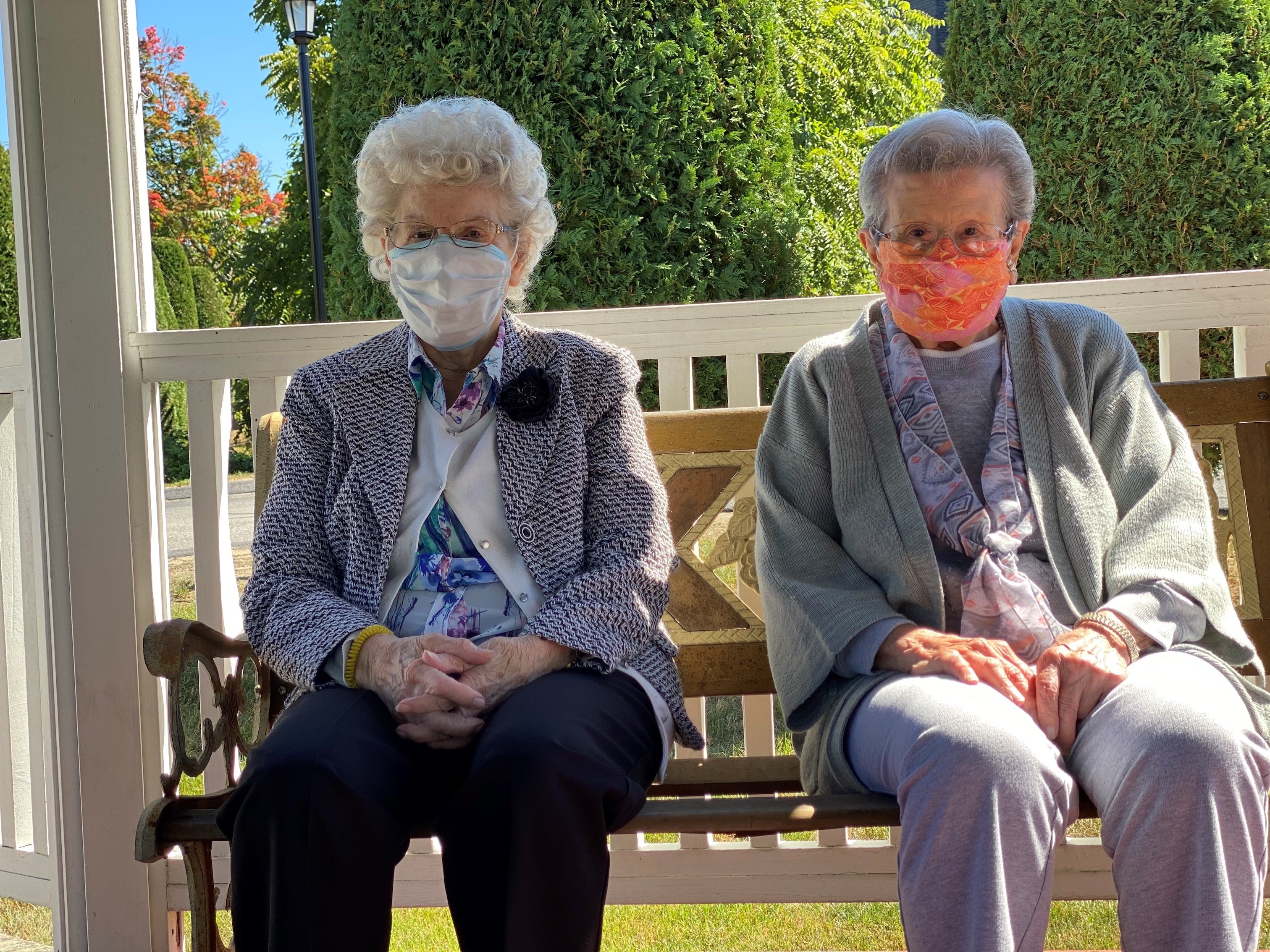 We love any opportunity we get to spotlight our residents! Today, we are heading to The Bridge at Cherry Hill in Johnston, Rhode Island, to meet Ida Pezzullo.
Ida is 100 years young and a rock star. She has been a member of The Bridge at Cherry Hill's family since 2018 and fits right in. She loves the community, but the best part for her is that she doesn't have to cook or clean. Along with the fantastic cooks and housekeepers, Ida thinks all the associates are excellent and go above and beyond for the residents – especially the nurses, who keep track of her daily needs and responsibilities. Ida is very thankful for the on-site driver who takes care of her transportation, whether it be to a doctor's appointment, a trip to the store or any of the excursions that are offered.
Ida is an extraordinary woman with many years of wisdom to share. She is a mother of three, a grandmother of eight and a great-grandmother of 12! She started working at the age of 16 and didn't retire until her late 80s. Ida worked in a variety of insurance agencies, from home insurance to traveler's insurance and business and vehicle insurance. She worked for Shaghalian Insurance for over 27 years.
Even at 100 years, Ida is very active. She enjoys her daily walks around the community and used to walk three miles a day to stay in remarkable shape.
"I have pride in what I do," Ida said. "It was important to me to work hard and stay healthy."
Ida never misses a chance to play bingo and loves reading the newspaper and solving word search puzzles.
She has lived a long, beautiful life by always doing her own thing, staying kind, being humble and trusting her gut.