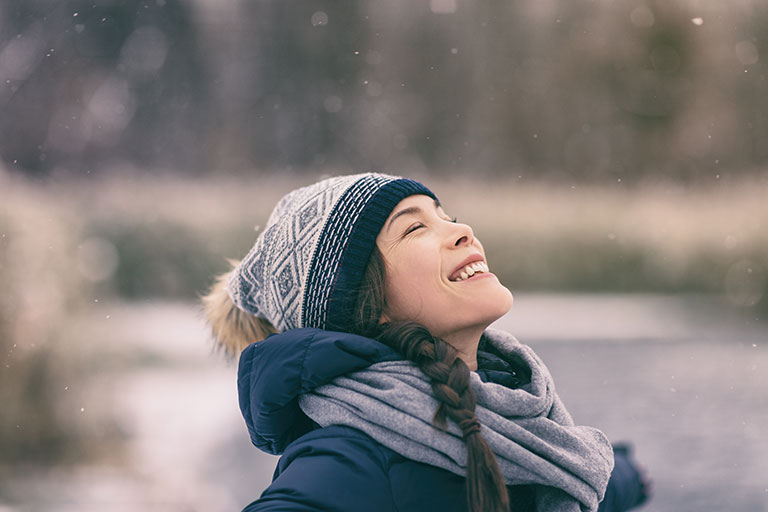 A friend recently sent me a song by Kelly Clarkson called "Blessed." As I sat and listened to this beautiful song, tears streamed down my face. Christmas is a joyous season for so many, but for many others this year, it is a season of reflection and grief.
For some of our residents, they may grieve the full table they used to prepare during the holidays, and they may miss the hurried chaos and laughter of little children. For some of our associates, they may sit around a dinner table this week and grieve the loss of the empty seats that were filled just last year. Many are still working one extra shift so they can pay for the Christmas presents they promised their children.
In some ways, Christmas can be one of the most challenging holidays of the year.
But as I sat and listened to Clarkson's beautiful song, I was reminded that Christmas is also a time of joy and counting blessings for the year we have lived. For many that experienced COVID-19 and recovered, you are a testament of healing. To associates that continue to serve our residents, despite the challenges of staffing, you are a testament to courage. And the blessing of being able to take a deep breath has more value today than any gift around the Christmas tree.
This year, I have learned that life is a vapor and must be treasured (James 4:14). Our company is blessed beyond measure. We are blessed by residents and their families who have overcome and continue to overcome the physical and mental challenges posed by a virus. We are blessed by their patience and their resilience during an evolving season. Most of all, we are blessed by our associates. Their ability to love beyond limit and give with complete selflessness is an invaluable blessing.
So, this Christmas as you gather around the table, even if you sit alone, focus on the joy that comes with every knock on your door, every touch and every kind word. Exhale deeply and know that we are truly blessed.
May you always know what a blessing you are to your Century Park family!