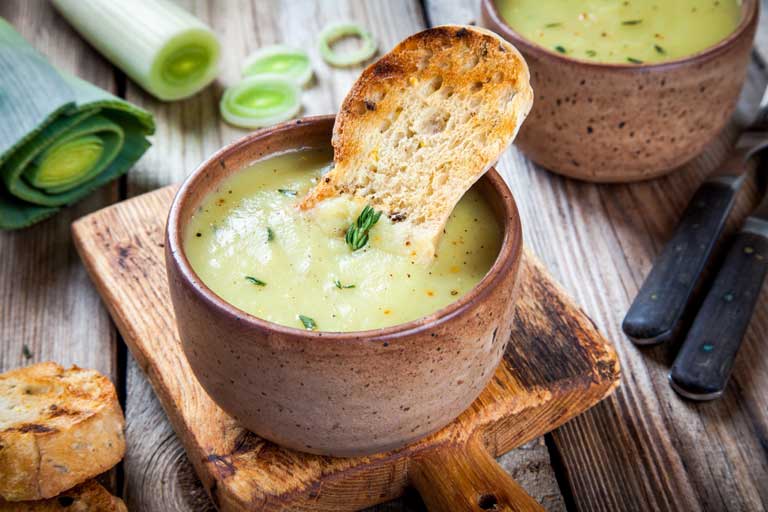 Growing up in upstate New York, I have some great memories of our family coming together during the fall to celebrate many things. See, I had the best of both worlds. My mother's side of the family had a dairy farm where we planted huge gardens. On my dad's side, we owned an Italian restaurant where I learned to cook. I enjoyed both lifestyles very much and have fond memories of both.
For me, the harvest was a very special time when all the family would get together to pick, can, freeze and enjoy the fruits of our labor. I remember going out to the fields and picking bushels of corn, tomatoes, beans and much more. Yes, this was hard work, but to be able to enjoy all that fresh food was amazing. The best part was having all of the family together – grandparents, aunts, uncles, siblings and cousins. We all worked together and were able to stock all the family's shelves, freezers and bellies with great food.
Living so far away now, I miss all of that great food. So, each year I take my daughters back to New York so we can be a part of the harvest. My mother, who is now 80 years young, still plants more than an acre-size garden. We get to enjoy some of my favorites: fresh corn on the cob, beets and beet greens, swiss chard and so much more. One of my favorite dishes is creamed peas and potatoes. There is nothing like those sweet fresh peas in a lite cream sauce with cubes of potatoes. My mom's twist this year was to use purple and blue potatoes, but any potatoes will do.
Creamed Peas and Potatoes
Ingredients
2 pounds small red potatoes, quartered
3 cups fresh or frozen peas
1 cup water
2 tablespoons chopped onion
2 tablespoons butter
3 tablespoons plus 1 teaspoon all-purpose flour
1-1/2 teaspoons salt
1/4 teaspoon pepper
2 cups 2% milk
1 cup half-and-half cream
Directions
1. Place potatoes in a large saucepan and cover with water. Bring to a boil. Reduce heat; cover and simmer for 8-12 minutes or until tender. Drain.
2. Meanwhile, place peas and water in a small saucepan. Bring to a boil. Reduce heat; cover and simmer for 3-5 minutes or until tender. Drain.
3. In a large saucepan, sauté onion in butter until tender. Stir in the flour, salt and pepper until blended; gradually add milk and cream. Bring to a simmer; cook and stir for 2 minutes or until thickened. Stir in potatoes and peas; heat through. Yield: 12 servings.