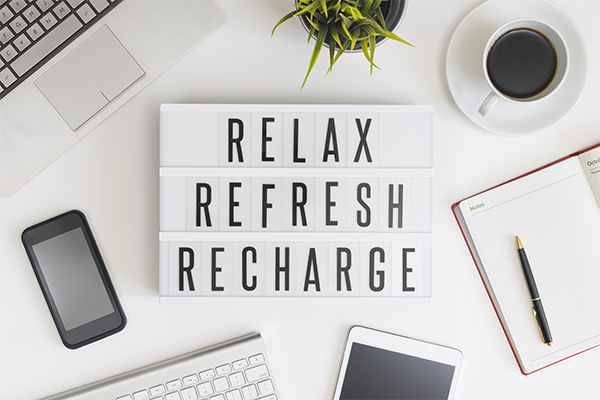 Last week during our "2022 Launch Party," I announced a book series our Century Park team will be reading together, called "Habitudes," by Dr. Tim Elmore.
Our first book in the series is called "The Art of Self Leadership." The book includes a short chapter called "The Starving Baker," a story of a successful baker who makes all his cakes and bread by himself and daily serves a growing clientele. The baker's popularity steadily grew, and he continued to make each item by himself on a daily basis, spending hours, serving each creation with care.
As the weeks progressed, more and more customers crowded the bakery, yet still the baker continued to do everything by himself. People began to notice how frail and weak the baker was becoming. Ironically, the diligent baker, who was surrounded by scrumptious food, wasn't taking any time to feed his own body.
As I reflected on this story, I was reminded of a season in my own career when my life resembled that of the starving baker. I was asked to take on more responsibility, a larger territory that included an additional 12 senior living communities, each of them facing their own significant challenges.
Rather than work on hiring talented people to help me, I believed that I had to provide the answer to every question and the solution to every problem. I chose to work seven days a week because I believed that if I worked harder and longer hours, I could turn these communities around.
Several months into my season, my body began to break down, and I became very ill. At that point, the rest of my leadership team had to make it without me, and they eventually were successful in turning around the communities and addressing the challenges presented.
That season taught me many lessons. I learned that successful teams are created when "I" am not the solution. Successful teams are created when "we" create something good together. Taking the time to recruit and hire supportive and productive people is far more rewarding than journeying alone.
I also learned that taking the time to feed my own body, mind and soul is critical to my ability to serve others. It is impossible to speak, think and act from a healthy place when I am running on empty. When we are depleted, we make decisions that cost us more time, but taking time to nourish ourselves physically, emotionally, intellectually and spiritually allows us to make decisions that are less reactive and more strategic and fruitful.
My own ego inevitably led me down the path of "The Starving Baker." Over the past two years, I am sure many others may see "The Starving Baker" reflected in their own mirror. My hope is that you will learn the art of asking for help and slowing down to feed yourself. The baker may not have had the time to sit down to a five-course meal three times a day, but imagine the outcome if he had just slowed down enough to eat six small bites throughout the day. Feeding yourself makes all the difference.