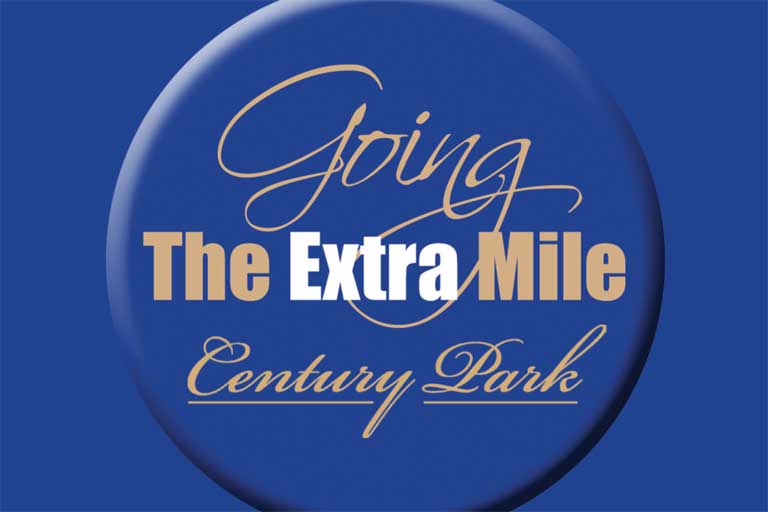 We recently recognized our annual regional Going The Extra Mile customer service award winners. This award recognizes outstanding associates who have gone above and beyond their job description to serve residents, their families, co-workers, guests and others.
Our winners, by region, are:
Northwest Region: Gaby Montanez, Caregiver at Harbor Place at Cottesmore in Gig Harbor, Washington
Gaby:
Jumped in to help with laundry when Housekeeping was short-staffed. Residents received their laundry delivered on time because of this associates help.
Is often seen walking slowly down a hall with a resident, ensuring they have what they need before moving on to help another resident.
Reports resident concerns based on her close rapport with residents.
Is always willing to help out as both a caregiver and med tech.
Exhibits a positive attitude with all tasks.
Pays special attention to residents and is known for her patience and care.
Southeast Region: Mark Lanning, Transportation/Concierge at Lake Pointe Landing in Hendersonville, North Carolina
Mark:
Greets everyone with a smile, positive attitude and kind nature.
Stays late to pick up residents from appointments.
Is known for his consistent willingness to pitch in and help wherever needed.
Draws residents into conversation and activities.
Walks Villa residents to their door with an umbrella when it is raining.
Central Region: Iola McDuffie, Concierge at Mayfair Village in Columbus, Ohio
Iola:
Is often seen praying with or encouraging a resident or team member behind her desk.
Hosts a Lifestyle Services "Cook with Iola Club" and scarf dancing for residents.
Assists residents daily who need help putting in their hearing aids.
Answers calls to the front desk from residents who just want to be encouraged by her.
Exhibits true hospitality and kindness to each resident and staff member.
Mountain Region: Sunny Rush, Resident Care Coordinator at The Bridge at Longmont, Colorado
Sunny:
Has received multiple letters of gratitude from family members of residents for her dedication to quality care.
Gives cards to each resident family when they lose their loved one.
Purchases items she deems necessary for residents at her own expense.
Passes out holiday and birthday cards to residents.
Won the Colorado Health Care Association's Assisted Living Caregiver of the Year award.
We're so thankful for all our associates and their dedication to caring for our residents and communities.