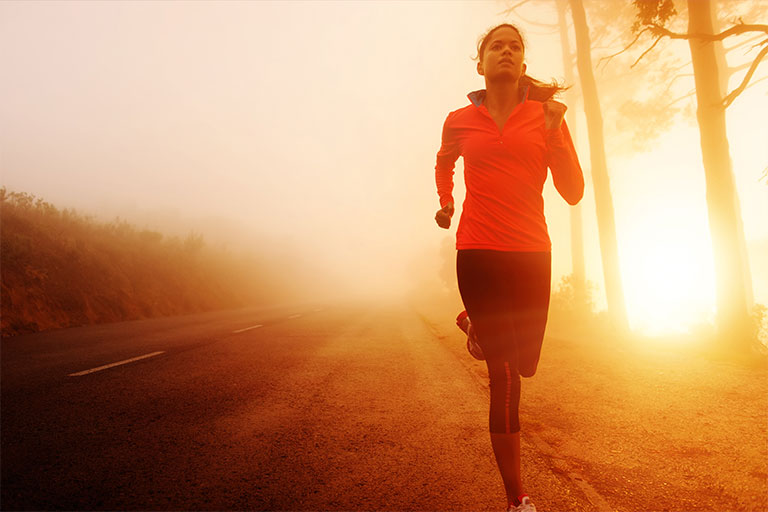 I stand in awe of the courageous ultra-marathon runners who braved the JFK 50-Mile this past weekend. For me, I am good with a fun 5K surrounded by friends to encourage me on. But for any runner, there is a beginning and there is an end. And the feeling of accomplishment, even if you are the last runner in, is awesome.
Life is like a marathon. However, right now we are living in a constant state of uncertainty, and it is impossible for runners to set a pace because there is no finish line in view. But as I reflect on my short 5K races, I am reminded of the people who surrounded me and encouraged me, and I can't help but be grateful.
This year has taught us so many lessons, and even though it is still an uphill run for many, being grateful for those who run beside you is so important. Our Century Park family may not be perfect, but without them, I can't imagine my road during this past year.
Each resident letter and the hugs we've received along the way have helped lift us up and enabled us to go a little farther. Each associate who has come alongside, thanked us for showing up or encouraged us to do our best – these associates have become the strength in our arms that helps us press forward and continue pushing through adversity. Each family member that has offered grace when supplies are short and when staff are fatigued, that grace is the water that hydrates our souls.
We have all lost so much, yet we have learned more. Together, our Century Park family continues to run the race with no finish line in view. But we continue to press on with courage and determination.
My request this Thanksgiving week is that for the next six days, let's be the uplifter to tired feet. Let's offer strength and hydrate one another with words and actions of affirmation and gratitude. If anything, this year has taught us that although next Thanksgiving may not be in view, valuing Thanksgiving 2021 and all those who are running alongside us is enough to sustain us for now. It is truly the ultimate prize.