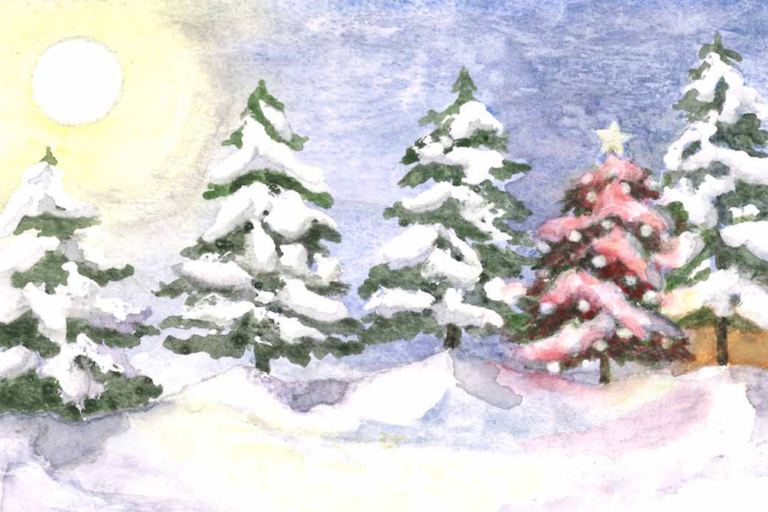 June Hamm, a resident at The Inn at Garden Plaza, an assisted living facility in Colorado Springs, recently had her artwork featured on a Christmas card.
Parent company Century Park Associates invited residents in its independent living, retirement and assisted living communities to submit Christmas card designs. A total of four designs were selected and are printed and distributed throughout Century Park.
Hamms's watercolor painting features five snow covered trees with the sun shining down on them.
"It's a great honor to be selected from such a large group of talent," said Hamm.
June Hamm (88) has been in love with painting and drawing since she was 4-years-old. In fact, Hamm's parents would bring her paper and pencils to church because they knew it would occupy her the whole church service. As a young mother, Hamm signed up for adult education art classes, and her passion and talent has blossomed over the years. Hamm's favorite medium is oil painting. When Hamm moved to The Inn at Garden Plaza in Colorado Springs, Colorado, she started teaching herself how to paint with watercolors. Her water colored painting earned a winning spot in Century Park Associates' Christmas card contest this year. Hamm's Christmas card painting reminds her of Christmases in Northern Indiana where she grew up.