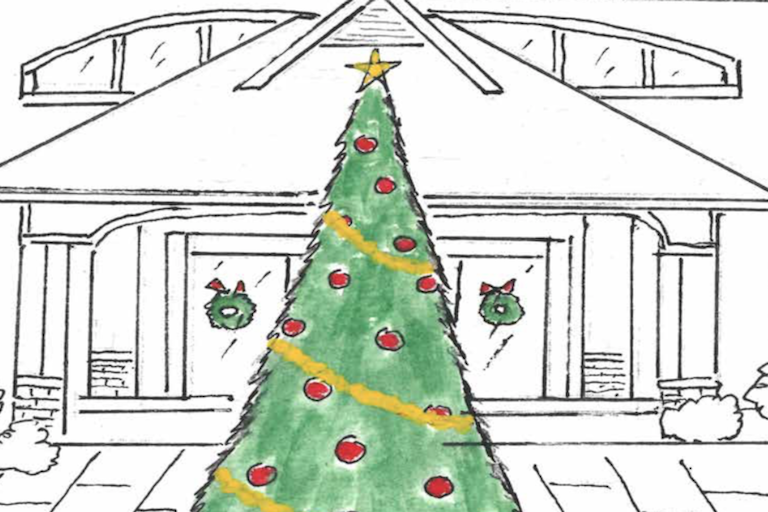 Bette Higgins, a resident at The Bridge at Ooltewah, an assisted living facility, recently had her artwork featured on a Christmas card.
This is the first year parent company Century Park Associates invites residents in its independent living, retirement and assisted living communities to submit Christmas card designs. A total of four designs are printed and distributed throughout Century Park.
Higgins' drawing of the community decorated for Christmas is one of this year's winners.
"I am simply overwhelmed by winning the Christmas card contest," shared Higgins. "It wasn't work, but more of a labor of love – a love for my new home away from home."
Bette M. Higgins (95) was born in Cincinnati, Ohio, but spent most of her life in Chattanooga, Tennessee, with her husband and four daughters. She did not get into art until she was in her 70s.Today, she mainly paints pictures of homes after studying photos of them. Over the years, Higgins has painted more than 250 paintings. Higgins is a resident at The Bridge at Ooltewah in Tennessee. One of her recent projects was painting a Christmas card of The Bridge, and she painted it completely from looking at photos. She is proud to be one of the 2018 Century Park Associates Christmas card contest winners.