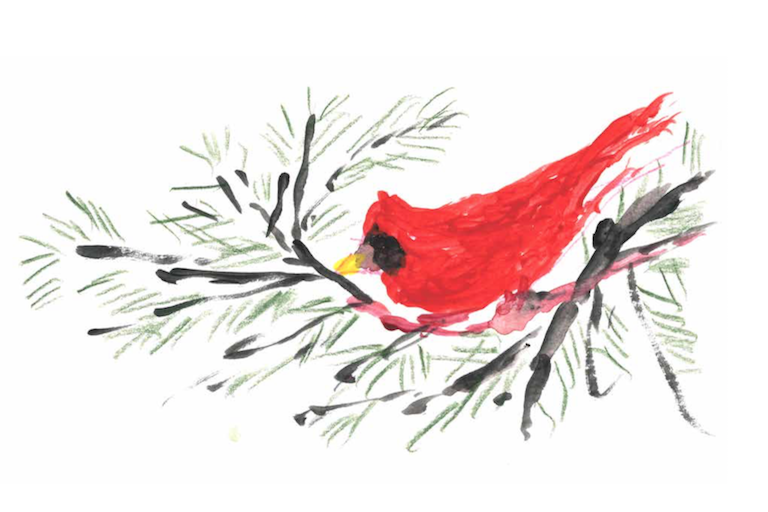 Lynn Evans Mand, a resident at The AbbeWood, an assisted living facility in Elyria, recently had her artwork featured on a Christmas card.
Parent company Century Park Associates invited residents in its independent living, retirement and assisted living communities to submit Christmas card designs. A total of four designs were selected and are printed and distributed throughout Century Park.
"I was inspired to get involved in art because of my husband who was an artist," said Mand. "I thought that I could do it, so I started painting. I liked art even as a child."
Lynn Evans Mand (94) has a life full of stories and music. Born and raised in Ohio, Mand earned a degree in sociology from Ohio Wesleyan University. She served as a caseworker for the American Red Cross for returning veterans in World War II. Not only did Mand serve the veterans, but she has also played a role in music history. In 1952, she met The Chordettes. The famous group heard Mand singing and invited her to go to New York City the next day; the rest is history! Mand was inducted into the Vocal Group Hall of Fame and the Grammy Hall of Fame in the early 2000s. She lives at The Abbewood in Elyria, Ohio. Mand's newest title is as one of Century Park Associates' 2018 Christmas card contest winners.