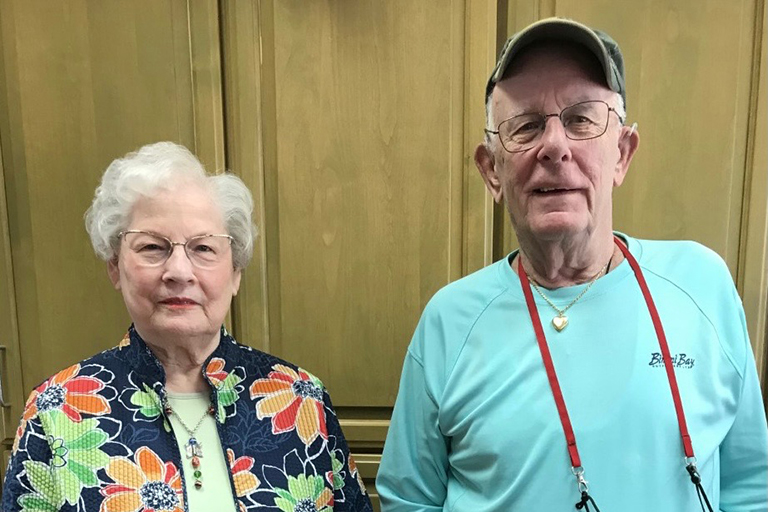 Today, Good Friday, marks the beginning of a monumental weekend for Christians around the globe. Easter weekend is a time to reflect, rejoice, and worship the sacrifice Jesus made on the cross for us sinners. At Century Park Associates, we wanted to take a look into how our residents around the country are celebrating.
Pat Devlin and Don Pirtle are siblings at Westside Garden Plaza in Indianapolis. Growing up in a small town in Indiana, they both frequented the local church, Speedway Christian, with their family where they were very much involved. They both sang in the choir and Pat played the piano and the hand bells. Their favorite memory of Easter while growing up is the sunrise service each year at their local church. Don says "With the pomp and circumstance and the beautiful flowers and pageantry, those six o'clock services register in my mind."
This Sunday, they are going to church with their family in the morning and then returning to the community that afternoon for another church service with the other residents. Don is assisting in putting the service together and Pat will be playing the piano and saying the prayers.
At the community, they both enjoy playing bingo and eating together in the dining room. Don is chairman of the Euchre club, where men get together weekly to play the classic card game. Pat is on the library committee as well as participates in planning church services for the community every Sunday. We loved getting to hear their story and their plans for the weekend and we are honored that they chose a Century Park Community!