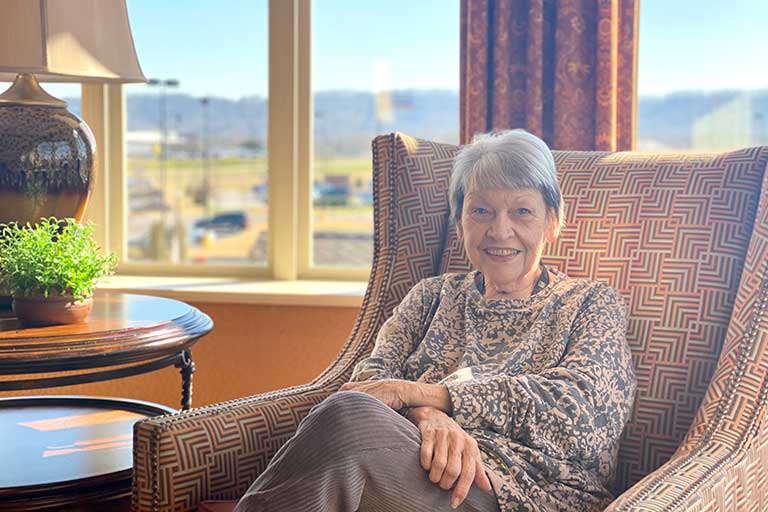 In honor of World Kidney Day, we'd like to share a little story about one of our newest residents.
Ms. Jacquelynn "Jackie" Crawford is a native of Cleveland, Tennessee where she was an elementary school teacher for many years. While she didn't have children of her own, Jackie poured all of her love and affection into her students! Her teaching aid, Daphne also became like a daughter to her.
Outside the classroom, Jackie spent much of her traveling with her husband, the late Bob Crawford. Bob started Crawford's pharmacy which is still in business today in Cleveland.
Throughout their years, Bob and Jackie would both be affected by kidney disease and both Bob and Jackie would eventually go on to need dialysis treatments. That didn't stop them from their love of travelling, so when they'd visit Fort Walton, Florida, they'd connect with a sweet couple they met through the dialysis clinic. Jackie was blessed to receive a living unrelated donor kidney transplant at The University of Alabama at Birmingham approximately eight years ago from her best friend's daughter.
Four years after the transplant, Jackie needed to return back to dialysis where she's made meaningful connections and lasting friendships. She's even taught herself how to read a magazine one handed!
Very much a social butterfly, Jackie has settled in well at the Bridge at Ooltewah and has enjoyed meeting so many other sweet ladies that are residents here. When she's not socializing, you can find her surfing the TV channels for something good to watch! We are so thankful Jackie is a new resident here in our community and we invite you to welcome her with us!