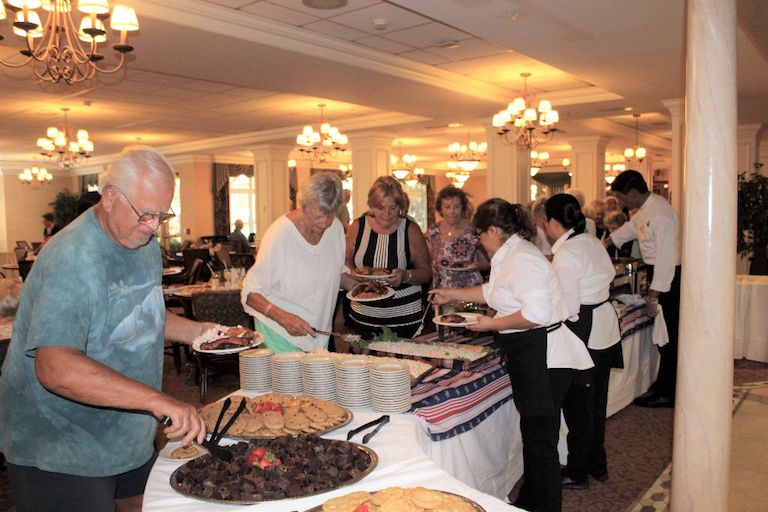 In 2019, Century Park communities all over the country will be celebrating various national food days each month. Residents and associates will take part in preparing and enjoying comfort foods to promote friendship and creativity. Many communities will host events for the public so that individuals in their area can join in on the delicious fun!
This month, our communities celebrated National BBQ Day on Thursday, May 16.
"We combined National BBQ Day with a fundraiser to benefit the SE Florida Honor Flight. We collected over $900 in donations. We are a proud sponsor of many programs that benefit veterans." - Erika Stewart executive director at Harbor Place at Port St. Lucie

"We celebrated with American traditions like BBQ, banana pudding and enjoyed grillin' and chillin'!" - Jill Day, executive director at The Bridge at Ooltewah, Tennessee

"We had another successful Family Night! Our residents and their families celebrated National BBQ day with a delicious meal and entertainment by Jay and Julie Riley." - Lynn Filfred, concierge at The Bridge at Farmington

"Things were smoking hot for National BBQ Day at Cherry Creek!" - Shannon Dempsey, sales director at Cherry Creek Retirement Village in Aurora, Colorado

"We couldn't have had a sunnier day to celebrate this awesome national holiday. Picnics are the best with good food, family and fun!" - Cassie Ball-Malm, lifestyles director at Remington Heights Retirement Community
Take a look at the gallery below to view photos of our residents and associates celebrating National Grilled BBQ Day!