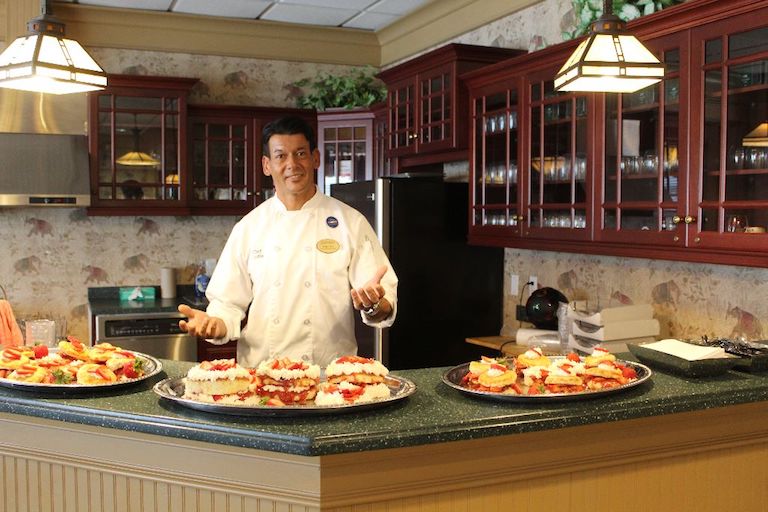 In 2019, Century Park communities all over the country will be celebrating various national food days each month. Residents and associates will take part in preparing and enjoying comfort foods to promote friendship and creativity. Many communities will host events for the public so that individuals in their area can join in on the delicious fun!
This month, our communities celebrated National Strawberry Shortcake Day on Friday, June 14.
"Everyone enjoyed yummy strawberry shortcake topped with homemade whipped cream today. Our dietary staff is the best!"

- Chris Alley, lifestyles director at The Bridge at Lake Pointe Landing

"All of our friends, visitors and residents enjoyed homemade strawberry shortcake prepared by our executive chef!"

- Nici Heisler, executive director at The Bridge at Colorado Springs, Colorado

"We hosted an event for local professionals to celebrate National Strawberry Shortcake Day. Justin Iskra, dining services director knocked it out of the park as usual with his beautiful homemade shortcakes!"

- Erika Stewart, executive director at Harbor Place at Port St. Lucie, Florida

"Can every day be National Strawberry Shortcake Day?"

- Kate Patterson, lifestyles director at Garden Plaza at Cleveland, Tennessee
Take a look at the gallery below to view photos of our residents and associates celebrating National Strawberry Shortcake Day!